Speakers
Speakers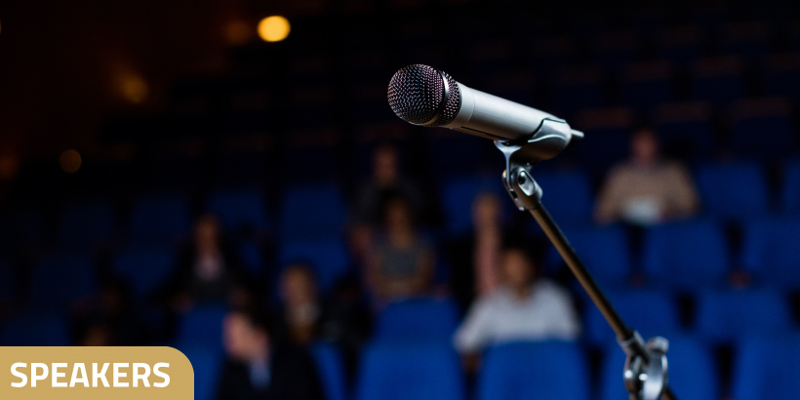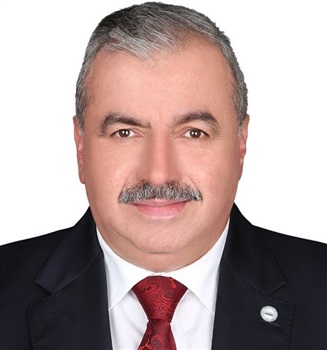 İhsan ÖVÜT, Secretary-General of SMIIC
 
Mr. İhsan ÖVÜT was born in Malatya/Turkey in 1966 and completed primary, secondary and high school education in his hometown. In 1985, he started to study in the Department of International Relations of Faculty of Political Sciences of Ankara University, completed the BSc International Relations programme and graduated in 1989. He began his career at the Turkish Standards Institute (TSE) at the Department of Bilateral and Multilateral Agreements in 26 August 1991. During his term of office under this Department for 9 years, he followed standardization activities of various international organizations and conducted the meetings of these organizations in Turkey. Furthermore, he was actively involved in managing bilateral cooperation between TSE and national bodies of relevant countries and in organizing official visits.
 
On 24 January 2000, he was appointed as the Director of Agreements and Foreign Relations Directorate and during his term, he conducted and supervised all international agreements of the TSE, visits of foreign delegates, relations with Turkic Republics, Islamic Countries as well as TSE Foreign Representation Offices. As he was the head of foreign relations, he carried out all correspondences of TSE with ISO and relevant organizations at both technical and administrative level and he has ongoing good relations with the staff of the national standards bodies.
 
Following his successful tenure as the Director of several Directorates between the years 2000-2011, he was appointed as the Head of Training Department of the TSE, which was established in 2012. He worked hard to improve the existing infrastructure by amending regulation framework and preparing all relevant guides in order to have a centralized system. In December 2014, he was elected as the Secretary General of Standards and Metrology Institute for Islamic Countries (SMIIC) at the 7th SMIIC General Assembly Meeting held on 19 November 2014.
 
His term of office as the Secretary General of SMIIC officially started on 15 December 2014 and he completed his first term by 2017. Upon his nomination again, İhsan ÖVÜT was unanimously re-elected for the term 2018-2020 and is still on active duty as the Secretary General.
 
Throughout his career at TSE and SMIIC, Mr. İhsan ÖVÜT organized several regional/international meetings, drafted and signed cooperation agreements, took part in official international visits and delivered presentations in various events as the head of delegations. He has also made major contributions to the preparation process of SMIIC Statute under the Organization of Islamic Cooperation (OIC) and has led the development of OIC/SMIIC standards and also carried out projects in the ECO-Region and Eurasia Region. During his term at SMIIC and under his leadership, various projects and tasks have been successfully accomplished including the restructuring of the Institute, revision of all internal regulations along with the founding Statute, formation of halal conformity assessment system, OIC Global Halal Quality Infrastructure, improving technical infrastructure of SMIIC as well as making SMIIC Technical Committees more active and more professional. His approach for SMIIC relies on the institutionalization of professional administration of SMIIC on both technical and administrative fronts, and is currently focusing his attention on accomplishing this goal.
 
He is married with 2 children and speaks English.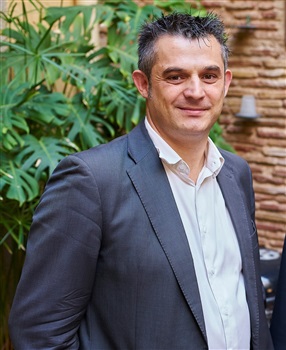 Javier ALBARRACIN, CEO of Barcelona Halal Services
 
Javier Albarracín has a Degree on Political Science and Public Administration. Specialized in International Relations (Autonomous University of Barcelona) and holds a Master in International Relation.
 
Between 1998-99 he worked at the Spanish Commercial Office of the Spanish Embassy in Istanbul for the Spanish Foreign Trade Institute.
 
Between 2001-2008 he was the Responsible for the Middle East and North African markets at the Consortium for Foreign Trade Promotion of the Government of Catalonia (COPCA), of the Ministry of Innovation, Universities and Enterprise of Catalonia, with direct responsibility for the development of projects in the region through the offices in Morocco, Egypt, Turkey, United Arab Emirates and Iran.
 
From 2008 to 2017 he was the Director of the Socioeconomic Development at the European Institute of the Mediterranean (IEMed), a think tank and research centre from the Ministry of Foreign Affairs and Cooperation of Spain.
 
In 2016 he founded 'Barcelona Halal Services', a consulting company specialized in the Muslim markets and Muslim consumers. Since then he has developed Muslim friendly projects for key events & exhibitions, business associations, companies and public institutions in Spain. He has collaborated in international Muslim friendly events such as the World Halal Summit & OIC Halal Expo in Istanbul, the International Alimentaria Exhibition or the Mediterranean Week of Economic Leaders.
 
He is a professor at the Blanquerna University of Barcelona, the Autonomous University of Barcelona and the Barcelona Executive Business School.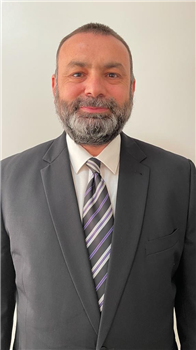 Adem ÇETİNAY, CEO of SICHMA Australia
 
Adem Cetinay is the Vice Chairman of Supreme Islamic Council of Halal Meat in Australia which is owned by 10 Islamic Societies that mainly consist of mosques. He is also the Public Officer of Bonnyrigg Turkish Islamic Cultural Association, his local Mosque.
Adem has in excess of 20 years' experience in the insurance and finance industry. He has a proven ability in growing business through sound strategic planning and execution. He has demonstrated ability and talent to manage complex and multi-disciplined work teams. He has well developed negotiation expertise managing agreements with legal service providers and finance companies.
 
Adem is a committed team player who has great communication skills. He is respected and trusted by colleagues and clients. He has a demonstrated ability to deliver results, tempered by the knowledge that results are best achieved by motivating teams and selling them the vision.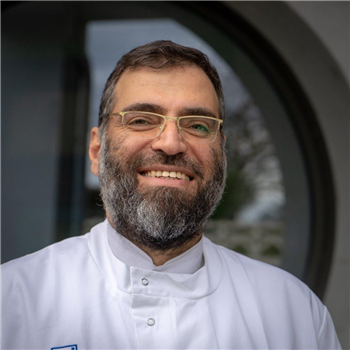 Mohammad Hossein Shojaee ALIABADI, Director of Faroogh Life Sciences Research Laboratory and Chairman of the SMIIC Committee on Standards for Conformity Assessment
 
Mohammad Hossein Shojaee AliAbadi was qualified as a Veterinarian Medicine from University of Tehran in 1991. He received his PhD in Pharmacology from the Royal Veterinary College, University of London in 1997 on Pharmacodynamics and pharmacokinetic integration and modelling of antibacterial drugs.
 
He worked in government sector for nearly 15 years mainly in area of veterinary services. He then moved to the private sector and focused on Food Analytical Toxicology. He established his own laboratory in 2006. His current position is with the Faroogh Life Sciences Research Laboratory (ISO 17025 accredited) as Director as well as Laboratory Manager. The scope of activity of this lab is Mycotoxin and Pesticide Residue analysis in the variety of food commodities as well as Food Authenticity.
 
He is a Member of the FAO / WHO Expert Committee on Food Additives (JECFA), from1999 and he is now serving JECFA till 2021. He served as Senior Scientific Advisor at the Institute of Standards &  Industrial Research of Iran (ISIRI) on Food Safety from 2003 which extended to Halal Food Issues from 2008. As a result He was involved in setting some critical national and International Standards especially in Halal Food. He is now the Regional Coordinator of FAO/WHO Coordinating Committee for Near East and therefore an active member of Executive Committee of the Codex Alimentarius Commission. He served as the chairperson of ISO - Technical committees - TC 34/SC 10 - Animal feeding stuffs from 2011 which will be terminated by the end of 2019.
He was appointed as SMIIC Committee on Standards for Conformity Assessment (SMIIC/CCA) Chairman to serve a 3 years period from 2016 till 2019. He is a member of Board of Directors (BOD) and General Assembly (GA) as representative of Iran as well as a number of Technical Committees or Working Groups as Technical expert at Standards and Metrology Institute for the Islamic Countries (SMIIC).
 
He also was elected as the Vice-Chair of the SMIIC Accreditation Council for the 2018-2020 term and shall continue as a Chair of SMIIC Committee on Standards for Conformity Assessment (SMIIC/CCA) for the second term for the period of 2020-2022. In the last few years, his area of research has been expanded to Halal Science from PK/PD modelling for antimicrobial agents. Halal Science is the application of scientific knowledge and methodology to ensure Halal compliance according to Islamic religious requirements.
 
Furthermore he has extended his works towards Food Integrity / Food Authenticity issues to bring back the loss of confidence in Modern Food Industries to Customers worldwide. He is also involved in some projects for production of Mycotoxins Certified Reference Standards as well as their 13C-Labeled Internal Standards for LCMS/MS Analysis.
 
He is developing the concept Food Integrity and Food Authenticity at Codex Committee on Food Import and Export Inspection and Certification Systems (CCFICS) from 2015 and now acting as Co-Chair of EWG for Food Fraud there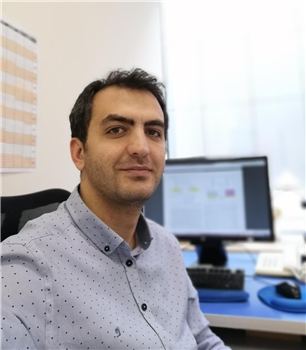 Burhanettin YALÇINKAYA, Researcher at TÜBİTAK National Metrology Institute
 
Dr. Burhanettin YALÇINKAYA completed his undergraduate education in Gazi University Biology Department, and his master's degree in Ankara University. He completed his doctorate education at Istanbul University Institute of Health Sciences Molecular Medicine program in 2018 with his thesis titled "Biomarker Screening for the Diagnosis and Monitoring of Hepatocellular Carcinoma".
Dr. Yalçınkaya took part in various national and international projects in the TUBITAK UME Bioanalysis Laboratory, which he started as a Researcher in August 2011.
He carries out studies in the field of biometrology in the Bioanalysis Laboratory and conducts studies to accurate quantitation of nucleic acide analysis.  He managed projects for involving method development studies and production of reference materials. He has participated and organised various international measurement comparisons in the field of biometrology.
 

 

Bilal Çakır,  Assistant Coordinator of Laboratories, İstanbul Sabahaddin Zaim University.
Araştırmacı ve Laboratuvar Koordinatör Yardımcısı

ÇAKIR was born in İstanbul, in 1985. In 2008, he received a Bachelor's Degree in Chemistry from Fırat University, Faculty of Arts and Sciences. In 2019 he received a Master's degree from the Department of Biochemistry Marmara University, Institute of Health Sciences, Faculty of Pharmacy. His MS thesis was "Investigation of in vitro effects of bioactive peptides obtained from goat milk proteins on HCT 116 Colon cancer cells".
ÇAKIR made a career as a researcher, chemist, technical expert for various pharmaceutical companies, laboratories and research centers. In 2012, he became the head of Laboratory at Istanbul Sabahattin Zaim University, Food engineering Department.
In 2017 he was appointed as the Assistant Coordinator of Laboratories at Istanbul Sabahattin Zaim University, where he is responsible for the coordination of 37 laboratories and workshops carrying out tests and research in the fields of chemistry, microbiology, molecular biology-genetics and principles of nutrition and cooking.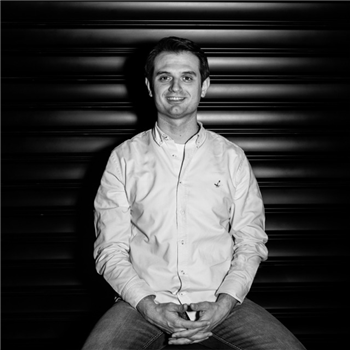 Fahrettin ÖZCAN, founder of Letgen Biotechnology
Fahrettin Ozcan is the founder of Letgen Biotechnology LLC.
 
Letgen provides products and services which are mainly focused on diagnostics and research related molecular biology based needs.
 
Prior to joining Letgen Biotechnology, Fahrettin practiced sales in Turkey. He worked with various biotech companies involving laboratory applications.
 
Fahrettin Ozcan was born and raised in Izmir. He graduated from Ege University, Biology Department in 2010. He is married and have two children.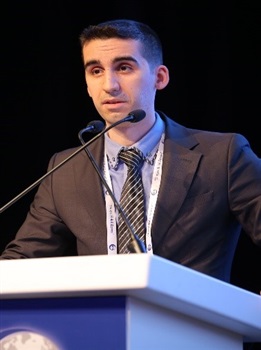 Erdem Başdemirci, Acting Head of Department for Accreditation, Halal Accreditation Agency of the Republic of turkey
 
Erdem BAŞDEMİRCİ was born in 1989 in Ankara.
 
Mr. Başdemirci received his bachelor's degree in Economics from Hacettepe University (Ankara) in 2011 and completed his master's degree in International and European Politics at The University of Edinburg in United Kingdom in 2018.
He took on various duties between 2012 and 2017 such as Foreign Trade Expert and Advisor to the Minister in Turkish Ministry of Economy.  He has been serving as the Acting Head of Department in the Halal Accreditation Agency of Turkey since March 2019.




Feyzullah Erdoğan, Head of Department for Training, Turkish Standards Institute

ERDOĞAN has a Bachelor's Degree in Chemistry from Gazi University, Faculty of Sciences, and a Master's Degree in International Quality Management from Marmara University Social Sciences Institute.
He has been working for the Turkish Standards Institute since 1993. During his course of service he worked in various roles, including as technical expert, trainer, chief auditor and manager. He worked for the Turkish Great National Assembly and supported the revision of the Assembly's environmental, energy, food and quality management systems.
ERDOĞAN is currently the Head of TSE's Training Department. He also continues to serve the Institute as Chief Auditor for ISO 9001, ISO 14001, ISO 22000, TS 18001 and ISO 50001 standards. He is also a certified chief auditor for the Turkish Accreditation Agency (TÜRKAK) in the field of ISO 17024, ISO 17021 and ISO 17025.
He is also a member of the General Council of the Vocational Qualifications Authority, and the Chairman of TSE's Personnel Certification Committees.
 



Diana SABRAIN, CEO, OneAgrix
 
Diana has led in B2B2G negotiations to facilitate large scale tendered projects and billion dollar developments in agrifood, hard commodities and infrastructure. This gave her experience in cross-border trade including payment, regulations and logistics. A dealmaker who understands the time-sensitive nature of physical commodities trading, she negotiates deals at a high level with decision makers, mine owners and operators directly, bypassing the middlemen.
 
She has led OneAgrix to be the only technology company in the Islamic Economy mentioned as an ecosystem builder and supply-chain use case in the World Economic Forum's Blockchain deployment toolkit and also achieved Top 3 in the World Bank Group's Pitch@IFC Food Safety Challenge.
 
Diana is an authority figure on topics of global trade, geoeconomics and technology focusing on solving Agri-food and Halal food supply-chain, food security and food safety challenges. She is an established speaker, often invited to conferences and think-tanks around the globe, joining hundreds of World leaders from more than 70 countries, representing business, government, academia and civil society.





Seracettin Yıldız, Specialist of the High Council on Religious Matters, Department for Religious Affairs
 
He was born in Erzurum-Horasan in 1982. He has a BA Degree from Ankara University Faculty of Theology and an MA Degree from İstanbul University Social Sciences Institute, Islamic Law Deparatment. 
 
Following primary education, he completed his religious education in Istanbul Erenköy Qur'an Course and became a "Hafız". In the meantime he also took private Arabic lessons.
 
After completing his military service, he served as an honorary İmam-Hatip (orator) in Pendik between 2002-2005. Between 2006 and 2010, he worked as a manager at various levels of a company in the private sector.
 
In 2010, he left the private sector and started to work as a contracted İmam-Hatip in Kemerhisar town of Niğde-Bor District. In the same year, he continued his duty as a contracted İmam-Hatip in the district of Istanbul-Basaksehir. After succesfully passing the exam of the High Council of Religious Affairs in 2013, he was appointed as Assistant Specialist of Religious Affairs. He was appointed as the Specialist of the High Council of Religious Affairs on 09 December 2016, after completing his thesis, titled "The Evaluation of Credit Cards from a Fiqh Perspective".
 
YILDIZ continues to work under the "Economic Life and Health" Commission. His specialty fields of study are banking, insurance, interest, fintech and money. He has participated in several naational and international workshops, symposiums and meetings as a Speaker.
 
Yıldız is married with one child, and speaks Arabic.